November 27, 2017
|
|
0 Comment
Cyber Monday: Smartphone, Laptop and Device Deals on Amazon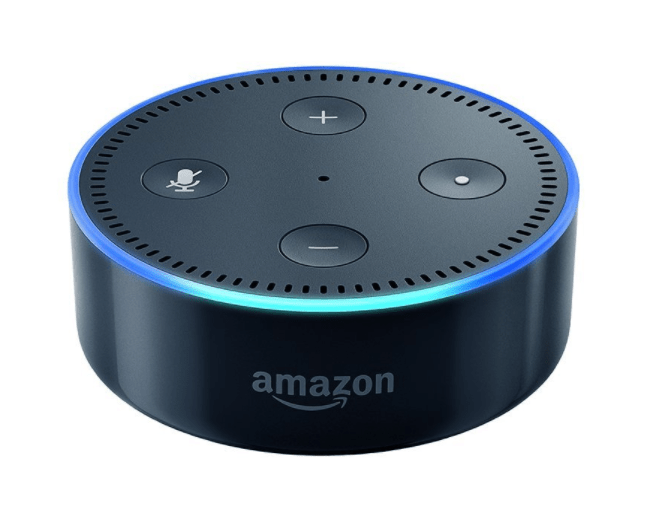 ---
After a successful Black Friday where Americans spent $5 billion – with 42 percent of sales coming from mobile devices, according to Salesforce – Cyber Monday might generate more than $6 billion in internet sales, according to Adobe Analytics. Let's see the best deals you can find today on Amazon!
The unlocked 64GB Samsung Galaxy S8 in Midnight Black is currently available for $574 instead of $724.99. The latest smartphone of the Galaxy family features an infinity display with a bezel-less, full-frontal, and edge-to-edge screen. Its front-camera resolution is 8 MP, and the rear-camera has 12 MP. The Galaxy S8 Plus is also on sale for $674.99 instead of $824.99.
Looking for a high-quality audio experience? Try the Bose SoundSport wireless headphones priced at $99 instead of $149 on this 2017 Cyber Monday! With up to 6 hours of battery life, a convenient sweat and weather resistance, it's all you need to exercise.
If you need a laptop, today is your lucky day: Apple is selling its MacBook (early 2016) 12" Notebook with $300 off the regular price. Retina Display, Intel Core M5-6Y54 Dual-Core, 512GB PCI-E SSD, 8GB, 802.11ac, Bluetooth, MacOS 11.4 El Capitan – Silver.
Usually sold at $49.99, Amazon is selling its Echo Dot today at $29.99, which means you can get Alexa for 40 percent less, with free shipping of course. By simply using your voice, you can play music, control your smart home devices, make calls, send and receive texts, get the news and the weather, set alarms, and so on. The hands-free electronic device is available in black or white.
Today, the Huawei Mate 9 with Amazon Alexa and Leica dual camera is priced at $399.99, which is $100 less than its regular price. The smartphone comes unlocked in Spray Gray with 64GB of memory and a US warranty. It is fully compatible with AT&T and T-Mobile.
Today, the Fitbit Alta HR can be bought for less than $100 instead than $149.95. Available in Black, Black Gunmental, Coral, Blue/Grey, Fuchsia, and Pink Rose Gold, the smartwatch automatically tracks your steps, distance, calories burned, and active minutes. Fitbit has up to 7 days of battery life.
Anker Wireless Charger, $18.99
You can buy an Anker wireless charger for $18.99 instead of $59.99. The charging pad can be used with iPhone 8, iPhone 8 Plus, Galaxy Note 5, Galaxy S7, Galaxy S7 Edge, Galaxy S6, Galaxy S6 Edge, Galaxy S6 Edge Plus, Nexus 4, Nexus 5, Nexus 6, Nexus 7, LG G3, and more smartphones.

Available in black or white, the Kindle Paperwhite E-reader is sold at $89.99 instead of $119.99. With its higher resolution display (300 ppi), and its adjustable light, you can read your favorite books on this display day and night. A single battery charge will last for several weeks.

Instead of $37.99, SanDisk is selling its 32GB memory card for only $9.99. Twice as fast as ordinary SDHC cards, the SanDisk 32GB is ideal to take pictures and transfer files in the blink of an eye: transfer speeds up to 80MB/s! If you're looking for less memory, the SanDisk 16GB is currently priced at $6.99. More memory? Get the SanDisk 64GB for $17.99 or the SanDisk 128GB for $34.99.

Source: Salesforce

Tags: Fitbit, smartphone