NASA revealed in January 2016 that SpaceX was selected to resupply the International Space Station through 2024 as part of a second Commercial Resupply Services (CRS) contract. Last night, Elon Musk's company successfully launched its Falcon 9 for the CRS-12 mission, the 12th of up to 20 missions to the ISS.
On Monday 14, at 12:31 PM EDT, the rocket launched a Dragon spacecraft from Launch Complex 39A at NASA's Kennedy Space Center in Florida, like for Intelsat 35e mission. Roughly 10 minutes later, Dragon separated from Falcon 9's second stage. If it all goes to plan, it will attach to the ISS on August 16. SpaceX documented the launch on Twitter:
Dragon is on its way to the International Space Station. Capture by @Space_Station crew set for Wednesday.

— SpaceX (@SpaceX) August 14, 2017
On Wednesday, ISS crew members will catch the spacecraft using a nearly 60-foot robotic arm.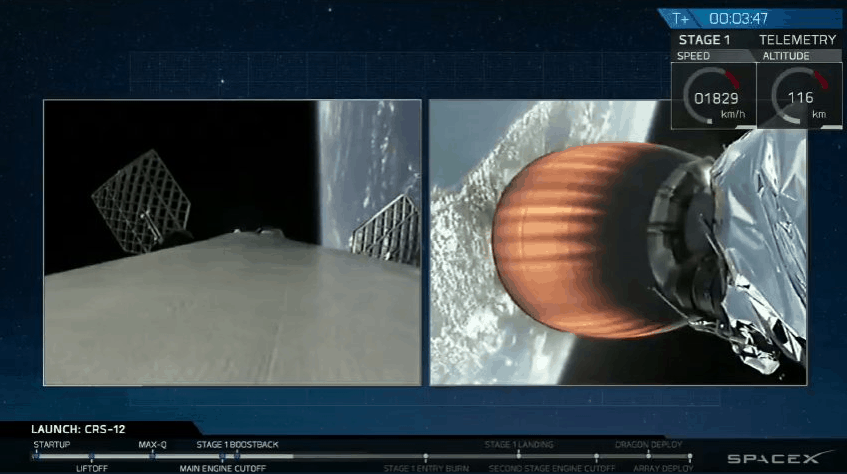 Dragon is filled with more than 6,400 pounds of supplies and payloads to "support dozens of the more than 250 science and research investigations" that NASA is conducting, SpaceX explained in a press release. The CRS-12 mission stands apart because Dragon is mostly carrying scientific equipment and material. Usually, spacecrafts are loaded with more supplies for the astronauts than material for research.
Return to Earth
The CRS-12 mission was planned to result in both Falcon 9 and Dragon returning to Earth. Less than 10 minutes after launch, SpaceX reported via Twitter that Falcon 9's first stage landed at Land Zone 1 in Cape Canaveral. As for Dragon, it will stay for approximately one month at the orbiting laboratory before plunging into the Pacific Ocean, carrying more than 3,000 pounds of cargo. It will then be recovered off the coast of Baja, California, and will be reused for future CRS missions.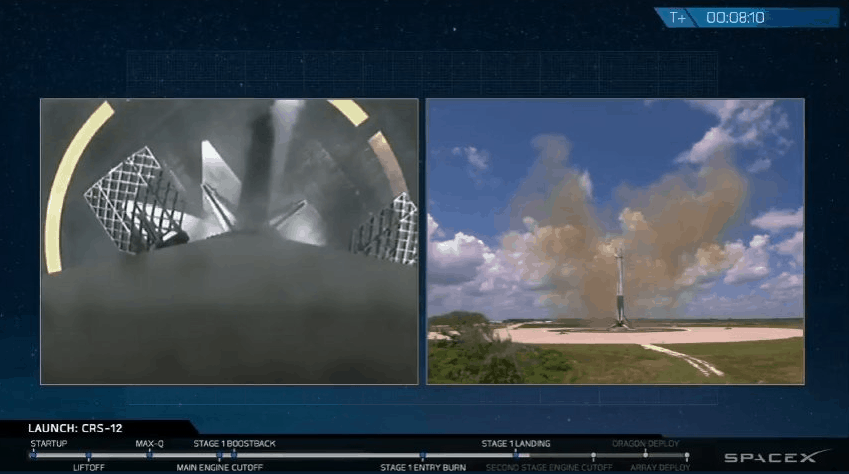 Source: SpaceX
Turnkey Pro
Ordering PCBs just became faster and easier than ever. Sierra's new Turnkey Pro tool helps you to order your boards entirely online from fabrication to component procurement and assembly. This revolutionary service streamlines the entire circuit board ordering process, eliminating delays and hassle. Sierra offers 5, 7 or 10 day turnkey options and you can get your quote and place your order in just 5 minutes. Click here to learn more.