March 26, 2019
|
|
0 Comments
Better PCB Design for Manufacturing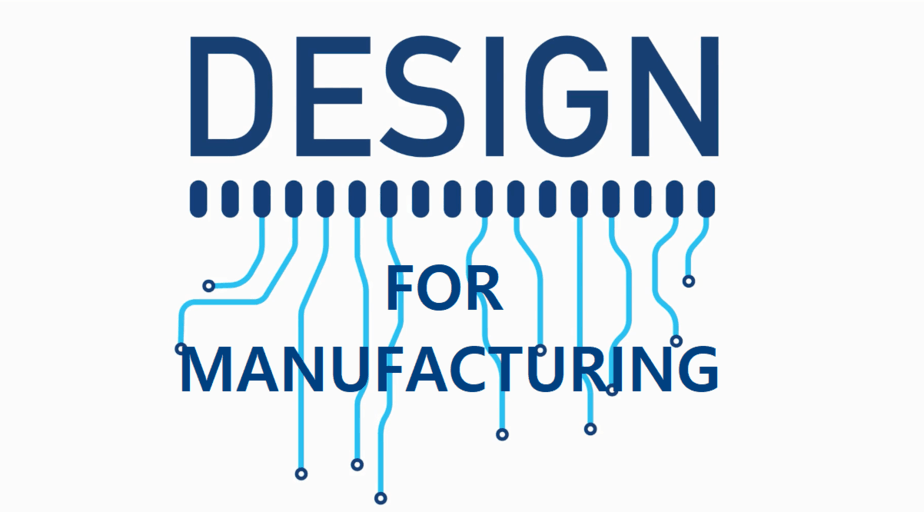 ---
Amit the PCB Guy is here to talk about unforeseen issues when working on your PCB design. If you want to nail your PCB design for manufacturing, it is important to work with your manufacturer early on. But you already know that, don't you?
Today, we are going to discuss PCB design for manufacturing.
Let's face it, without a good design, things can get a little crazy!
When designing a board that might have characteristics outside of normal parameters, it is important to talk to your PCB manufacturer from the outset. This will give you an idea of what is manufacturable and what is not. If you are only looking at the capabilities matrix, then you are not getting the complete picture. PCB manufacturing capabilities are just guidelines.
Different minimum specifications depend on different circumstances and other board characteristics.
For example, the smallest mechanical drill size is 6 mils, but what really matters is how it relates to the board's total thickness.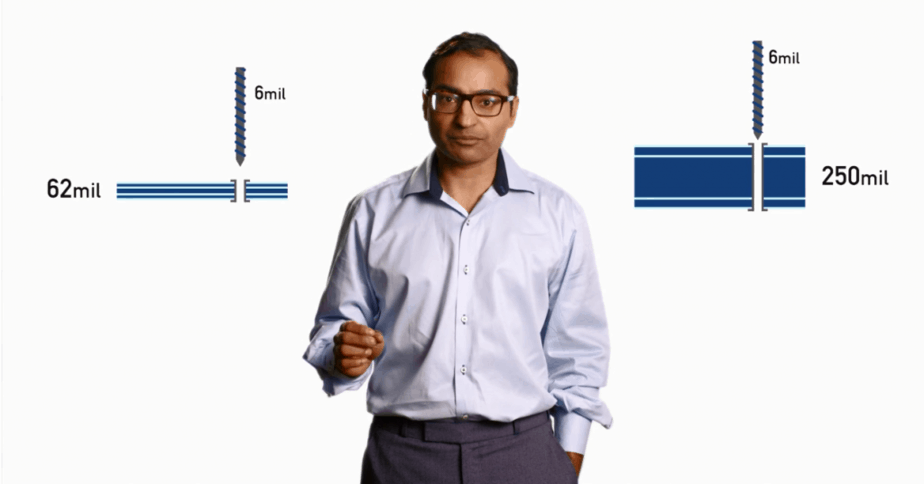 A 6-mil drill on a 250-mil board is much more challenging than a 6-mil drill on a 62-mil board. The different minimum design rules play off of one another, so the variations and combinations are virtually limitless. Partnering with a fab house will benefit you during the design phase.
It will also help eliminate potential design violations, and ensure the combination of rules and guidelines you choose are a perfect fit for your design and application.
Typically, the PCB design process looks like this:
The designer and the engineering team take great care in designing their product to make sure it will work to spec. But then, something funny happens: They throw it over the proverbial wall to the PCB fabrication shop. If there is one thing wrong, one thing designed outside the capabilities of the fabrication shop, the fab shop throws the spec back to design, and the back and forth madness begins. This can add days to your tight schedule. Each PCB manufacturer has different ways of manufacturing, with different design rules and different guidelines based on their specific industry experience.
So a design that one manufacturer does not question may very well be questioned by another. Again, in order to avoid delays during your process, begin work with your manufacturer in the layout phase.
The best time to begin communication, depending on the complexity of the design, is after component placement has been done and the requirements have been gathered from the electrical team for any critical trace routes. At this time, the designer and the manufacturer can have a meaningful discussion around the PCB stack-up. They should also discuss the pad and via sizes required per specification, and anything else critical to the design. A rough budgetary quote can be drafted to ensure the designer has not inadvertently designed extra costs into the board. This is especially important if the board is eventually going in to production.
Review your design
If your design is complete, and you have received a few boards, it could still prove worthwhile to review the design from a fabrication and PCB assembly standpoint.
Manufacturing a design for prototype volumes is not the same as manufacturing for production volumes. Irregularities in production not apparent in lower volume quantities could become issues in mass production, impacting both yield and cost.
Check out our Ten Commandments of Design for Assembly to learn more about what we look for.
So don't let designing your board drive you crazy. Connect with your PCB manufacturer and get it right the first time.
DOWNLOAD OUR DFM HANDBOOK: