Stanford's 2015 solar vehicle, Arctan, is is a remarkable feat of engineering. As the 12th solar vehicle Stanford has worked on, it is clear that decades of practice, innovation, and hours of tireless work are at hand. As a proud bronze sponsor since 2009, we love supporting all of the Stanford Solar Team races.
This October, Arctan and the solar car team will be journeying to Australia for the biennial Bridgestone World Solar Challenge. The 2,000 mile-long (3,000 kilometer-long) challenge spans the entirety of Australia, starting in Darwin and concluding in Adelaide, from October 18 – 25. Luminos, their 2013 car, placed fourth overall and first in for the US teams. Electrical team lead Harry Johnson, who worked on both Luminos and Arctan, believes that Arctan will average 50 – 55 mph, or 75 kilometers, an hour, if not better.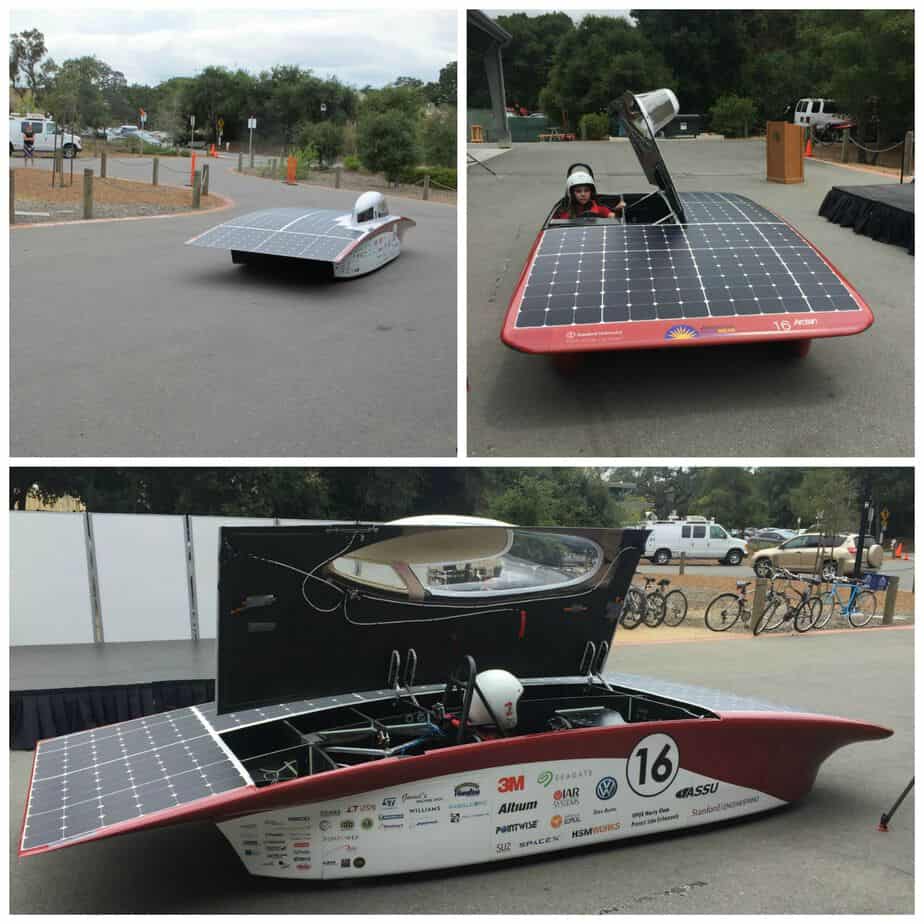 Arctan is less conservative than Luminos: it features a more aerodynamic-friendly design, and takes more design risks. The most visible difference between Luminos and Arctan is the location of the driver. Luminos put the driver in the center of the car; Arctan moves the driver to the right side, which puts the battery pack on the left side.
Architecturally, Arctan is very similar to Luminos. New guidelines are released approximately six months after the solar challenge ends, so the Stanford team, led by team lead Guillermo Gomez, has been working on Arctan for 18 months.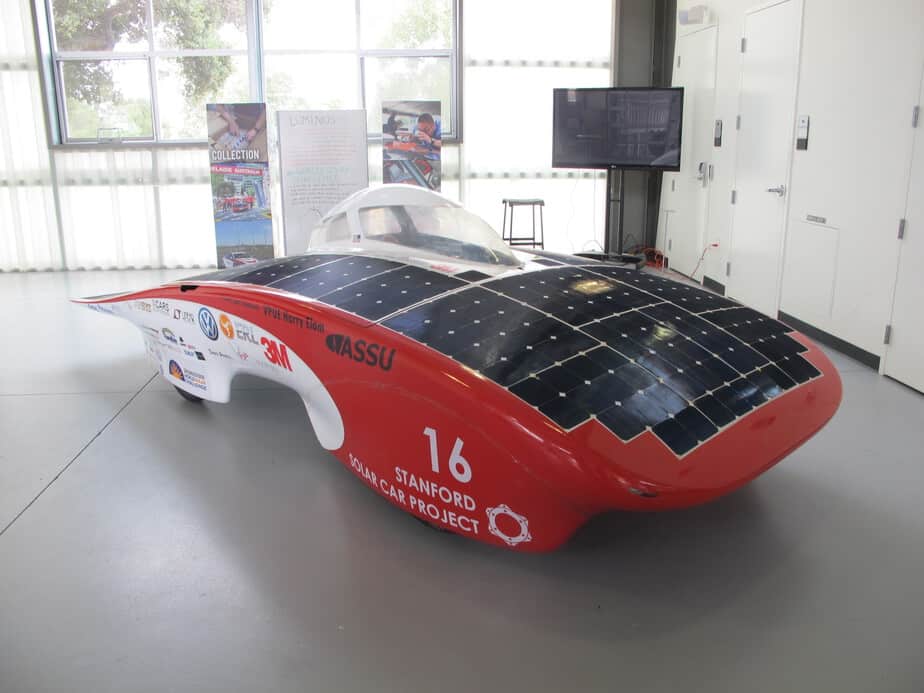 PCBs inside Arctan include a 21.0 power converter, which houses the INU and GPS; and an LED driver with S channel flyback converter. Edited boards and features include: ethernet and the SD card PCB, the new version of which fixed bandwidth and additional crucial characteristics.
Most of the PCBs inside the Arctan required revised programming, feature changes, or tweaks to meet the 2015 guidelines. However, a few of the 2013 boards are temporarily being used: the pedal input, LED controller, and battery management system, to name a few. The new battery management system ensures that the car properly turns on–but will only do so when everything is good to go.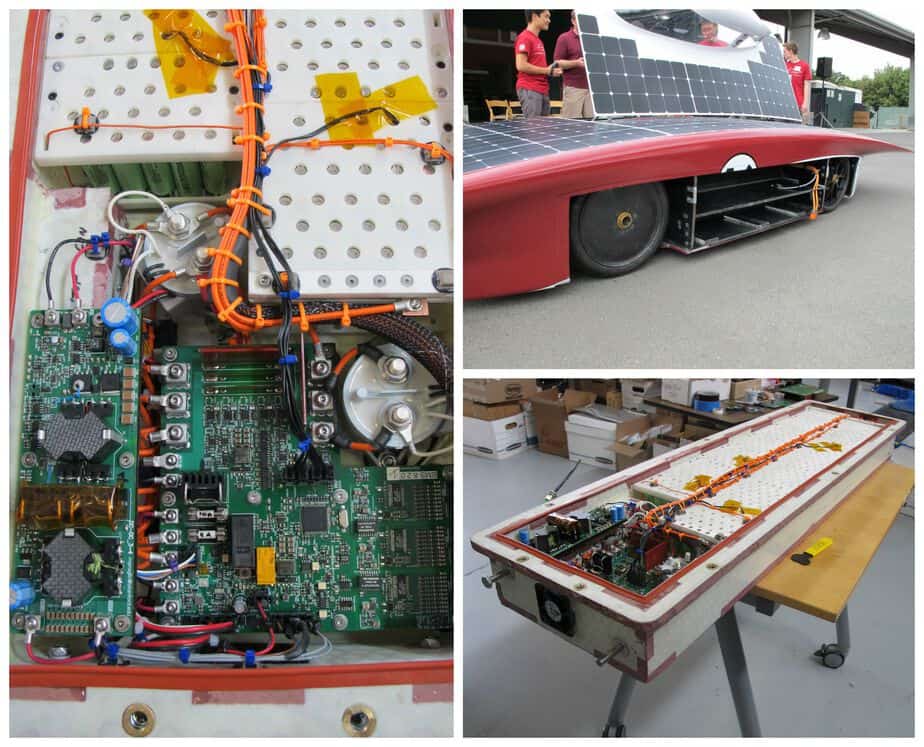 Our favorite part of Arctan? The steering wheel. As the keys to the car, the Arctan will not start if the steering wheel is not in place. It can also display speed, cruise control settings, battery pack current, motor temperature, battery pack temperature.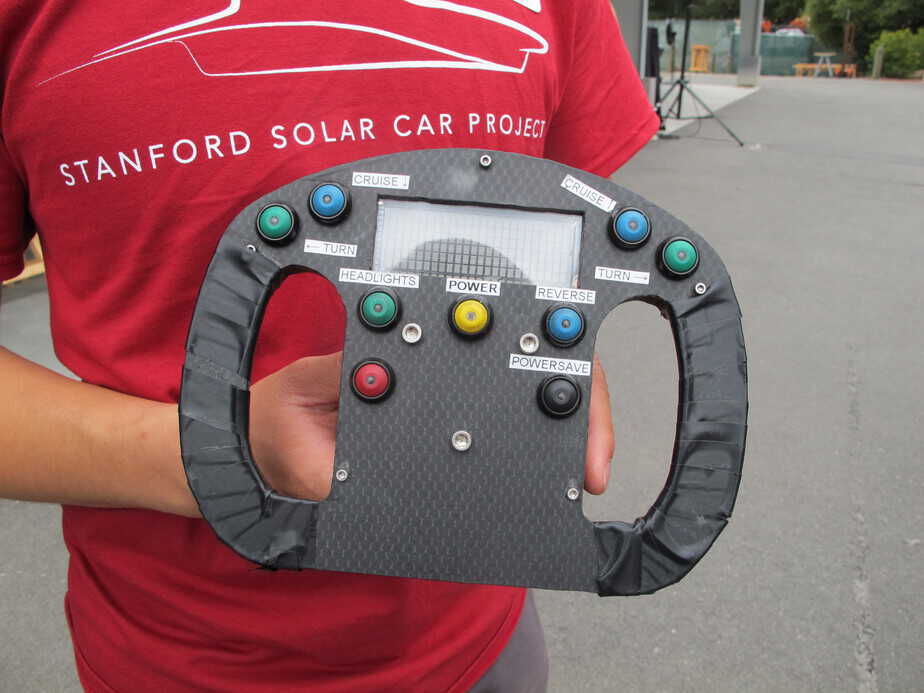 They recently began testing this officially registered California motorcycle on the road, and it looks like things are going smoothly! Here's a quick snippet of the Arctan in action.
Want more Stanford Solar Car news and updates? Check out their blog and follow them on Twitter.