At Apple's press conference today, they announced that the new Apple watches will be available at the end of the month. The watch has new upgrades and new band colors. The new watch is expected to have better battery life, a GPS chip, brighter display and waterproofing up to 50m. New partnerships include a Nike Apple Watch with its own band and watch face, and Hermes special edition watches.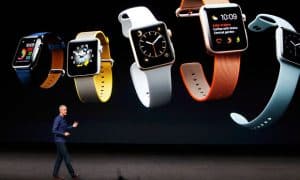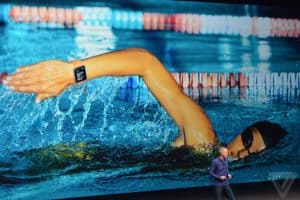 The new processor is 50% faster than the previous watch. The screen is 50% brighter and will display better graphics to make things look better and easier to read. The new watchOS 3 operating system will host a new health app to practice breathing and relaxing. The watch will also be able to host new apps including Pokėmon Go, which is expected to be available before the year's end.
Read more about the launch from The Guardian.
Follow us on Twitter for updates and news.