Apple has made headlines the past few months with the new technology and product changes: they're using custom chips in their products, including in their wireless earphones, the iPhone 7 has no headphone jack, and their watches are waterproof and better the first series. The headphone jack removal and wireless earphones received a lot of criticism in the media and their newest MacBook Pro is receiving a lot of attention too.
Apple's laptop launch took place on October 27, 2016. They updated their 2012 version of the MacBook Pro to include new features: most prominently, the OLED touch bar, Touch ID, and four USB-C sockets replacing old ports. The touch bar is a glass panel that spans across the top of the keyboard, above the numbers, intended to replace the function keys. It will be on both 13-inch and 15-inch MacBook Pro models. The touch bar adapts to the app in use and can display anything from emojis to easy-to-access menu tools for things like drawing. Developers can utilize the touch bar to make their apps on MacBooks to make certain functions more accessible and easier to use.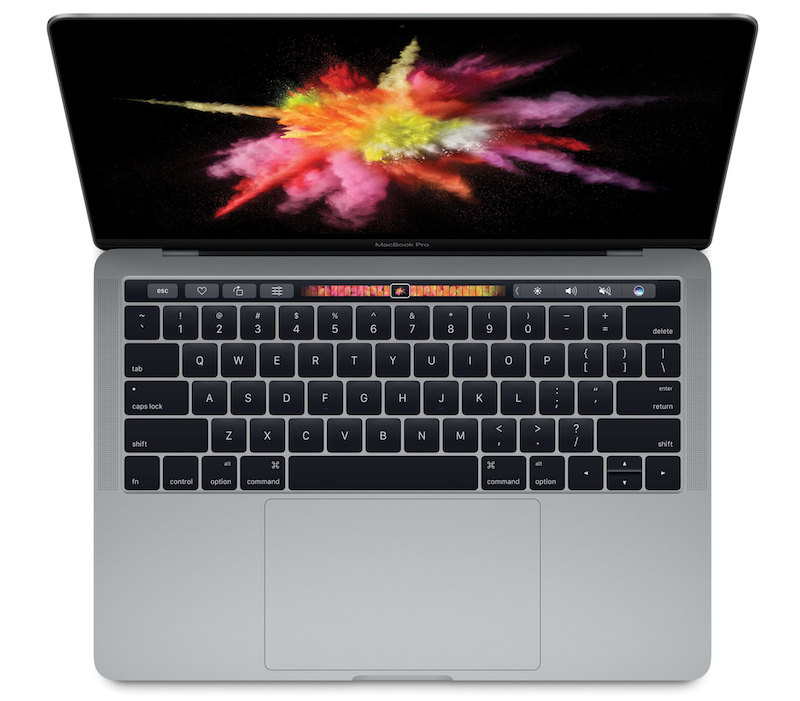 The new Touch ID function on the MacBook can replace passwords altogether, instead using the owner's fingerprint unlock the laptop, log in to sites, and even pay online. Several fingerprints can be stored for computers with multiple accounts and users. Touch ID is considered safer than passwords by many experts. Unlike a password, which is stored on a server, the biometric information from a fingerprint is stored on the device it unlocks. Stephanie Schuckers, director of the Center for Identification Technology Research at Clarkson University explains that this is because these types of biometric systems rely on asymmetric cryptography. This means that the only way someone can gain access to your device is if they have the device itself. The new laptops will store touch bar, Touch ID, and webcam access in an encrypted Secure Enclave. Information stored in the Secure Enclave will be almost impossible to decrypt by unauthorized parties.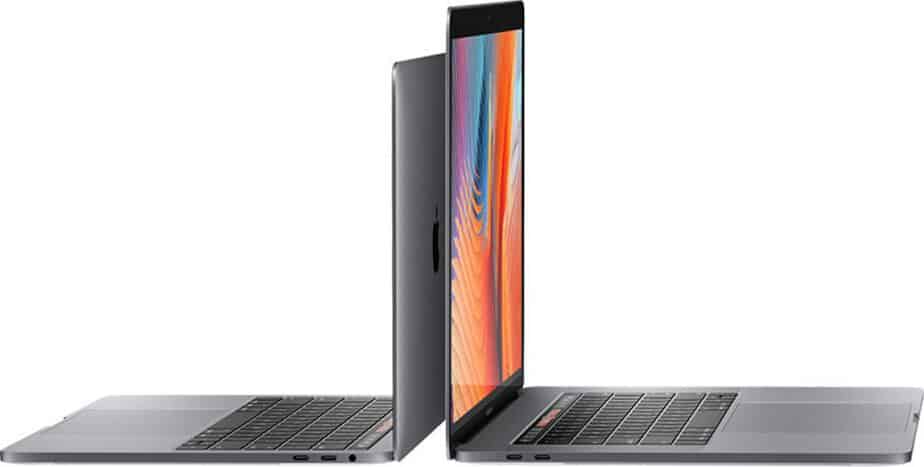 The 13-inch MacBook Pro with the TouchBar and Touch ID weighs 3 lbs., has a 2.9GHz dual-core Intel Core i5 processor, 256GB PCIe-based SSD, Intel Iris Graphics 550, and four Thunderbolt 3 ports. It retails starting from $1799. The 15-inch version weighs 4 lbs.,has a 2.6GHz quad-core Intel Core i7 processor, 16GB 2133MHz memory, 512GB PCIe-based SSD, Radeon Pro 455 with 2GB memory and four Thunderbolt 3 ports. It retails starting from $2399.
The MacBook Pros are expected to start shipping from stores on November 17.