December 12, 2017
|
|
0 Comment
Apple Will Release New iMac Pro at $4,999 in 2 Days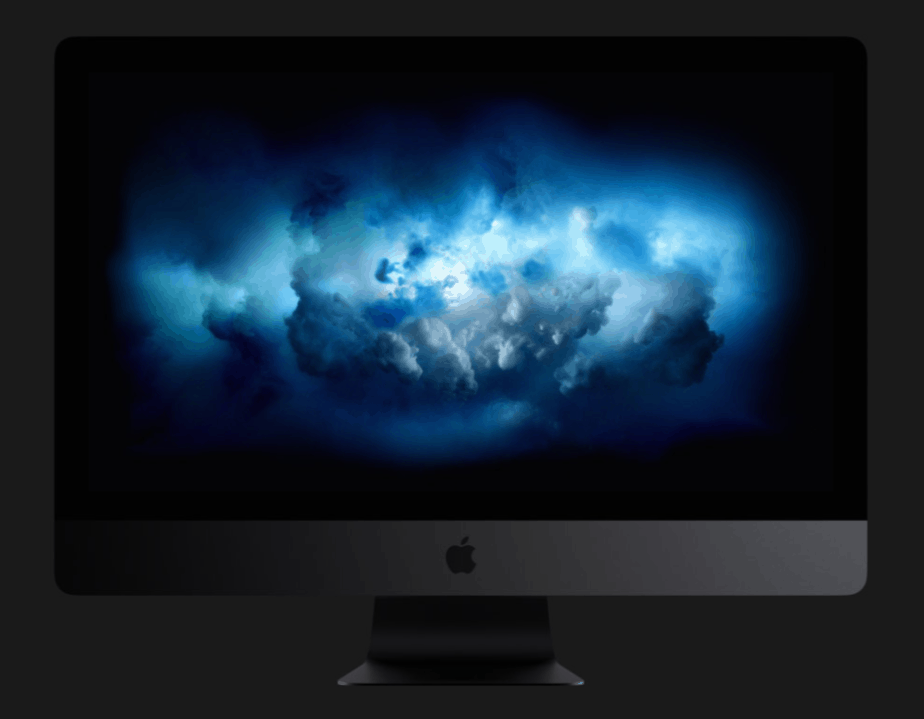 ---
Are you a big fan of Apple? The company is about to release its brand new iMac Pro on this Thursday, December 14. And prices start at $4,999, so it could easily be the best computer you have ever owned!
Let's review the specs, shall we?
"Power to the pro," Apple says on its iMac Pro page. Indeed, pros love working on iMac computers since they are the best on the market and Apple wants to give them even more power for Christmas as the company built a killer iMac with a Retina 5K display, a 27-inch screen, 14.7 million pixels, an 8-, 10-, or 18-core Xeon processor, Turbo Boost up to 4.5GHz, and up to 42MB cache. We can't even imagine how brilliant and fast this computer is!
Apple had to create a powerful graphics chip that can fetch data at up to 400GB/s – since it didn't exist yet – to power its killer iMac. "The Radeon Pro Vega is over three times faster than any previous iMac GPU, packing the power of a double-wide graphics card into a single chip." What you have to understand is that you will enjoy real-time 3D rendering, special effects that seem so real that they will blow your mind, and you will have the best virtual reality experience.
Speaking of VR, the new iMac Pro won't only let you dive in already existing VR worlds. It will allow you to create your own universes from scratch. Whether you want to immerse yourself in the Atlantis or colonize Mars, you can make it happen! It goes without saying, the iMac enhanced stereo speakers won't disappoint you thanks to their "crashing cymbal, multilayered effect, or sample-based sound."
With its up to 128GB memory and its up to 4TB of all-flash storage, Apple's new flagship computer will let you save tons of 3D, 4K, HD and whatever other kinds of projects we can't think of. You can now also work with many apps open without getting a single bug or a frozen screen. If it isn't magic, we don't know what is!
If you like to work on big screens, Apple wants to let you know that you can "create a powerful workstation by connecting two RAID systems and two 5K displays to the four Thunderbolt 3 ports." And that's how you can see your work on a 44-million-pixel canvas.
As the Silicon Valley giant mentions it, "performance takes power, and power makes heat." One problem that already has a solution: dual blowers, a massive heatsink, and extra venting.
As for the accessories, the Magic Keyboard, the Magic Mouse 2, and the Magic Trackpad 2 come in space gray, are wireless, and rechargeable.
Source: Apple
Tags: VR