April 24, 2018
|
|
0 Comment
Amazon Key Will Now Deliver Packages Inside Your Car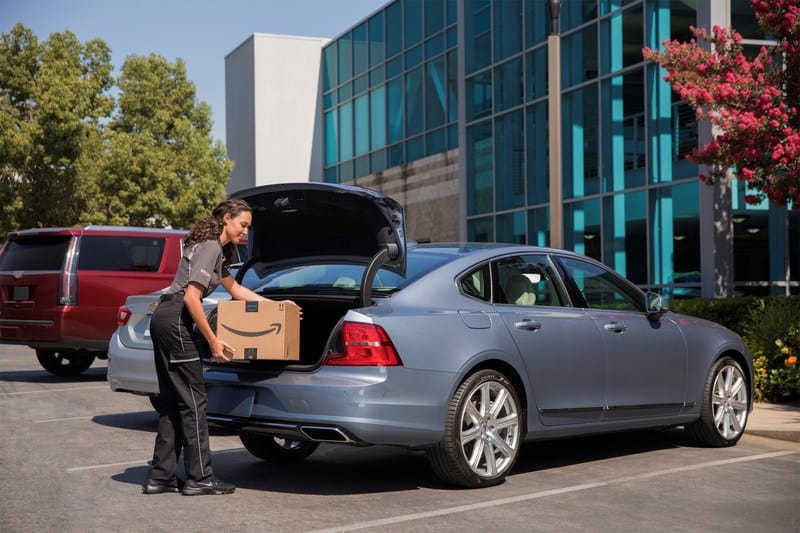 ---
Launched at the end of last year, Amazon Key is a delivery service that originally allowed couriers to leave packages inside the houses of eligible Prime members, using compatible keypads on doors and smart security cameras. You can now also request an in-car delivery service.
Today, Amazon is expanding its delivery service and is offering its Prime members to receive their packages inside their cars, at no extra cost. So far, all you need is the Amazon Key app, to live in one of the 37 cities of the United States that house this new service, an eligible car (we mean fairly recent), and an OnStar or On Call account.
OnStar and On Call are services that can remotely unlock your car. They were originally requested by drivers who locked themselves out of their cars, for instance. From now on, Amazon will use this technology, as well as an encrypted authentication process, for its couriers to leave packages inside its customers' vehicles.
This in-car delivery is a smart move from Amazon which offers a safer option to all the in-house delivery skeptical Prime members. As you can imagine, some people do not like the idea of couriers gaining access to their homes.
However, if you still do not feel comfortable about letting a stranger inside your car, know that you have the possibility to only have your trunk unlocked. And you remain in full control the whole time. You can lock your car at any time through the app.
It goes without saying that the delivery guy will not chase you down the streets to give you your package. Your car would have to remain stationed, like in your driveway or at your office. Other restriction: your order cannot weigh more than 50 pounds and its value cannot exceed $1,300.
To use this new Amazon service, select the in-car delivery option at checkout, and you will be notified when your package is about to be delivered. Once it has been deposited in your trunk, you will receive an alert.
Good job, Jeff Bezos, this useful perk will undoubtedly please Prime customers while attracting new ones. But now can you please make up your mind and pick a winner for the Amazon HQ2 already?