January 16, 2019
|
|
0 Comment
Aerospace: Send Your Rockets into Space with Sierra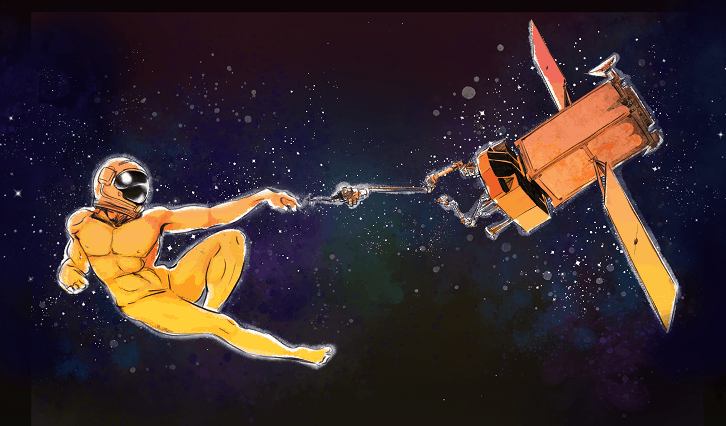 ---
Sending rockets to space is not science fiction anymore. In a few years, we will even all pack our bags to go to Mars on vacay with Elon. You still need the best printed circuit boards to make it up there in one piece, though.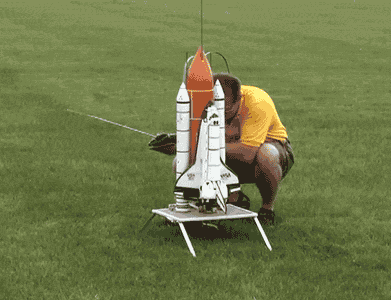 Sierra has been working with the giants of the aerospace industry for years: we know all about your requirements! Here are four reasons why we won't fail you and your space board:
1. OUR CAPABILITIES
Sierra helps aerospace companies build their high-speed PCBs from the development stage and the critical non-flight stage to the perfect flight board.
We manufacture Class 3 high-density interconnect (HDI), flex, rigid and rigid-flex boards from 1 to 24 layers.
Control your impedance
We can offer +/- 5% ohms for controlled impedance.
Our engineering team can help you establish an error-free stack-up and control your impedances when you specify the target ohms on each layer. Standard tolerances for controlled impedance are +/- 10% ohms but we can offer +/- 5% ohms when you come to us at an early designing stage.
You can watch our How To Control Your Controlled Impedance video for some useful tips and download our Controlled Impedance Design Guide.
Our most used materials for space PCBs are Isola 370HR and Nelco. They both have a very good resistance in high-temperature areas and therefore meet the Class 3 requirements.
Cross-sections all around
We do cross-section testing to prevent potential failure points.
Because it is essential to control the quality of your product to prevent potential failure points, we do cross-section testing. We cut out a small part of the board – which we call a test coupon – and check multiple aspects to ensure that we meet your quality requirements.
And good news: we do assembly too. No more delays, hassle and miscommunication between different vendors, we take great care of your board from layout design and manufacture to assembly.
We use our flying probe machine to electro-mechanically control the components in assembly. We perform open and short circuit testing, we measure the component values (resistor values of .1W – 100MW, caps value from 1pF – 100mF, and inductance values from 1uH – 10H can be checked by our machine), we test component placement and polarity, and last but not least, we identify missing components.
Here is your perfect flight board.
2. DESIGNING FOR AEROSPACE
Our engineers and PCB designers layout and design aerospace boards on a regular basis. Greg Albers, one of Sierra's PCB designers, said, "When you design a board for the space industry, you have a certain number of rules and written-down standards to follow. You have to make a robust board that will resist the g-force vibrations, thermal issues, and even the plasma effect because, in space, the board could completely liquefy."
Robustness is the keyword for aerospace.
Robustness is the keyword for aerospace. At Sierra, most of the boards we deliver for this industry feature through-hole vias with a diameter of minimum 21 mils, and traces with a minimum width of 8 mils, with two to four ounces of inner layer copper. "One particularity when designing for space, Greg added, is that you put a pad on every layer even if you don't need one. It makes the PCB more robust – you don't want it to crack up there!"
Redundancy
Designing for aerospace also means complying with a lot of safety and redundancy. Space boards have to be highly reliable, which is why we often make them with a double circuitry so if one half of the board has issues, it does not affect the functionality of the board. We compartmentalize each section of a space board with metal shields around it so if one part of the board gets destroyed or has issues, it does not spread to the other parts. "For example, Greg explained, we look if there is a trace on Layer 2 that is on top on Layer 7 because if a microparticle comes through the board and hits the traces on L2 and L7, bad things happen. So we separate the traces in the Z axis for potential issues that don't happen on earth."
Perfection rhymes with administration.
3. OUR SERVICE
At Sierra, we know that reaching perfection rhymes with administration, which is why we deliver our customers with all the necessary traceability and tolerance documents for your incoming inspections.
Sierra's Aerospace Account Manager Michael Cussary explained, "When most customers only ask for a couple of documents, we can be required to deliver up to ten traceability and tolerance certificates for the aerospace industry. They need to keep track of information such as lot codes, expiration dates, actual cure times, and so on."
Below is a non-exhaustive list of the documentation we are used to providing:
– IPC J-STD-001E
– Calibrated tools used during manufacturing record
– AOI Report or Visual Inspection Report
– Flying Probe or In Circuit Testing Report
– Ionic Cleanliness Test Report
– Certificate of Conformance
– Material Specifications
– Reflow Profile Copy (included with First Article)
– Photo Requirements
– First Article Inspection Report
4. OUR CERTIFICATIONS
Sierra has been a premier manufacturer of PCBs since 1986. We believe that repeat business from our customers best illustrates our high standards and commitment to excellence. That is the metric we are the proudest of and what we measure ourselves by.
And, of course, we have all the required certifications to build your aerospace PCBs:
– ITAR Registration Letter
– ISO 9001:2015 Certificate
– IPC-A-600
– IPC Class 3
Learn more about all of our certifications.
VISIT SIERRA
We regularly invite PCB designers, engineers, and anyone interested to visit our facility in Sunnyvale, California. During your behind-the-scenes tour, we will show you our manufacture, our assembly, our machinery, and what we do to differentiate ourselves from other PCB shops to produce high-quality boards.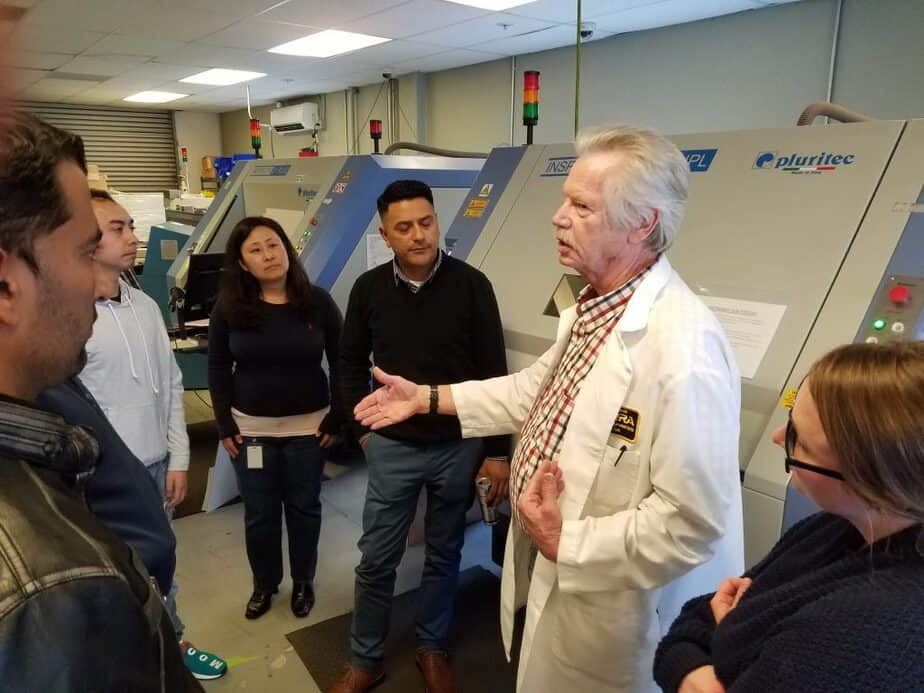 Call us at (800) 763-7503 to book a tour!
Tags: pcb assembly, pcb design, PCB Manufacturing, space