July 9, 2015
|
|
0 Comment
Advanced Flight System's High Speed PCB Design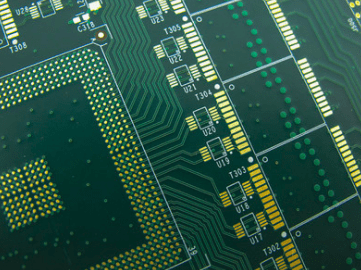 ---
Advanced Flight Systems submitted a design for one of our summer contests, and we're proud to share it with you. This excellent design includes a focus on signal integrity, controlled impedance, and high speed. Thanks to Shawn McGinnis from Advanced Flight Systems for his assistance on this post!
Here are some of the concerns they had when designing their board:
Concept (What do we want?)
Requirements (How should it work?)
Prototype (Acquiring demo boards, testing sensors, power supplies.)
Testing (Does it all work?)
Low volume manufacture (First run of PCB)
Testing (Have all the requirements been met?)
Production
Cost Reduction
What is COM 2's impact on Signal Integrity?
The best part of the COM 2 board is having the CPU, memory, and chipset handled. We concentrated on COM to baseboard signals, and ended up with all power and ground layers using 1oz copper and a large 0.0390 center layer double-sided power core. Inner signal layers were stacked over the power then followed closely with our 1oz ground layer. Finally, our foil top and bottom finished out the board. This allowed the main buck-boost module run quite stable.
Elaborate on the use of high speed in your design.
We had three main high speed or impedance constraints for the project: Ethernet, SATA, and power. We utilized the local FAE with Linear to implement a non-standard 8-layer board stack to distribute our primary buck-boost power to our 5 other power rails. This was done to maintain separation and integrity of the SATA and Ethernet signals.
Finally, we use ENEPIG to ensure the signal connections have a controlled impedance after SMT.
You created a motherboard to route COM Express Type 2 signals: What compelled you to create instead of buy COM Express Type 2?
Our baseboard required additional processors, IO expansion, and lots of data acquisition. We also wanted to have a flexible baseboard that would allow us to swap different vendors COM Express 2. This required that we design the motherboard to break out and utilize the COM interface.
What process did you use for routing COM Express Type 2?
All of our traces have been manually routed to ensure signal integrity. The board has gone through many revisions and the personal finesse that manual routing allows is hard to beat.
How did you do your DFM?
As a low-volume manufacturer, DFM is an iterative process. We used the standard design rules specification provided by Sierra and other part manufactures to create our board specifications. The CAD software took care of most of the details.
How did you do your DFA?
Working closely with our CM, we were able to mount and achieve a high yield on the complicated LGA parts required for our power supply. Additional work was done iteratively to reduce time and cost on future runs of the board. Additionally, CAD tools that share file formats help immensely in the design process. We export drill layers to our 3D engineers who can then abstract mounting and assembly procedures.
Many thanks, once again to Advanced Flight Systems and Shawn McGinnis for collab on this post. Working on a new design? Check out the tips every PCB designer should know.

Tags: Advanced Flight Systems, controlled impedance, DFA, dfm, High Speed, signal integrity