July 25, 2016
|
|
0 Comment
3 Factors Contributing to Quick PCB Turnaround Times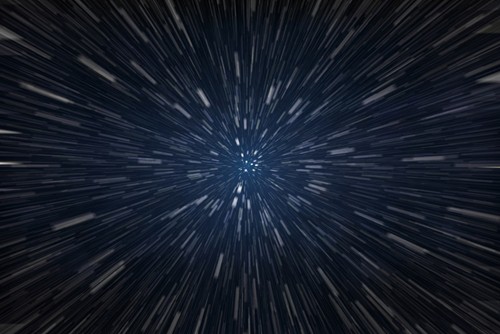 ---
For any tech company, quick turnaround time is a top-level priority. After all, it's imperative for businesses to bring their products to market as fast as possible, before their competitors.
Several factors determine a business's quick turnaround capabilities. Among the largest and most underappreciated: printed circuit board design and manufacturing. Quickturn PCB efforts can improve time to market in a number of key ways. Here are three of the most significant:
1. Prototype Development Time
Naturally, prototypes are heavily featured in any new product to market. Depending on the company's approach—and its manufacturing partner—PCBs can either contribute to a quick turnaround time or cause significant delays throughout the prototype development. The sooner the prototype can be produced, the sooner the firm will be ready for large-scale production.
Quickturn PCBs have a fairly straightforward impact here. Best case scenario, a company can send off a new prototype PCB design prototype and receive the board in a few days. Conversely, if you work with a PCB manufacturer with slower turnaround times, you may be waiting several weeks for your prototype circuit board to arrive. That same delayed turnaround time will be a factor during every additional prototype the company needs in order to get a new product to market.
In that sense, getting the printed circuit board design right the first time and choosing the ideal fabrication partner will ultimately have a direct impact on every single prototype, which means these are top-level considerations for any company eager to improve time to market.
2. Quality
Of course, product quality is always important. As a company prepares to bring a product to market, there will inevitably need to be a tremendous amount of focus on ensuring the item in question meets expectations and standards. Any shortcomings need to be addressed.
Circuit board quality can have a major impact here. How? By helping companies narrow down the list of potential problems. After all, most people aren't going to look at the printed circuit board as the issue within a malfunctioning prototype until they've exhausted other potential factors. By the time the investigation leads to the PCBs, it'll be too late to avoid substantial delays.
However, you can obviate this particular problem by relying on a high-quality quickturn PCB manufacturer. A PCB fabrication partner should be able to deliver circuit boards so well-made no product quality investigation needs to eventually lead to this point—PCB quality should never be in doubt, and should never be the problem.
3. Consistency
Getting to market isn't just a question of developing a product that's ready for store shelves—it's also about producing that product at scale.

That's where PCB fabrication consistency enters the picture. It's not enough for a manufacturer to deliver a high-quality prototype circuit board, or even several, although that's obviously critical. To reach the market quickly and fully prepared, you need to be able to produce at volume. For that to happen, you must have a quick turn PCB partner who can provide consistency while still meeting short turnaround deadlines.

"Some PCB manufacturers can't maintain that consistency over large volumes."

The fact of the matter is that some PCB manufacturers may be capable of producing high-quality PCBs at a small-scale, but they can't maintain that consistency over large volumes. When that's the case, there's a huge risk that product defects and deficiencies will emerge, leading to delays.

If you want to get to market quickly and without serious problems, that type of partner isn't going to meet expectations. You'll need to find a PCB manufacturing company that can deliver quality both quickly and repeatedly, no matter the volumes involved.

To learn more about how to choose a printed circuit board manufacturing partner that can meet all of these requirements and more, be sure to keep an eye open for our next blog post.

Tags: prototype, Quickturn